So, after getting many AWESOME tips frome some family and friends, and then reading online and watching videos, I set out to go on my first "couponer" shopping experience.
I first went to Albertson's where I stacked coupons for my first time! (So exciting!) Here are the details:
Hamburger/Tuna/Chicken Helper 10/$10
$.80/4
$.75/3
Albertson's Double Coupons used on both
Total: 6.90 = .69/box
A1 Steak Sauce SALE $3.99
$1/1
Albertson's Double Coupon used
Total: 1.99
Frozen Boneless Skinless Chicken Tenderloins SALE $5.99 (bought 2)
Total: 11.98
TOTAL Shopping Trip: $20.87 but I also got 2 Catalina coupons at the register. One for $5 toward next trip, and the other for $2 toward next trip. So, I get to use those next time!!! Plus I got 2 Catalinas for Box Top points that I already input online. Yay! Love helping out the local schools.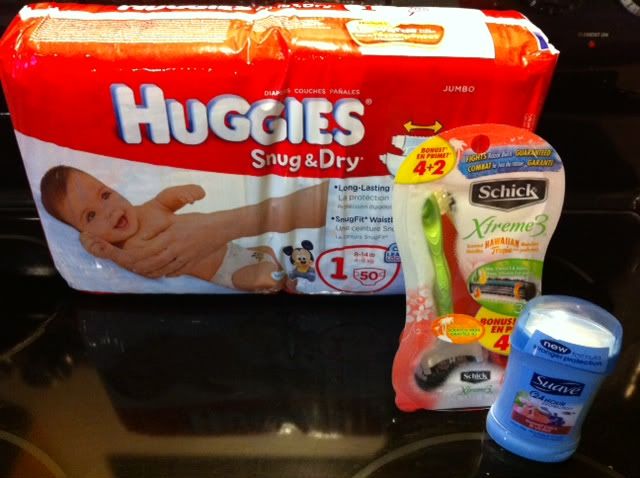 My next trip was to Walmart, which I didn't really get a whole lot and I still need to go through everything for a bigger trip, but here's what I got so far:
Huggies Size 1 Diapers $8.97
$1.50/1
Total: 7.47 = .15/diaper!
Schick Razors $5.97
$1/1
Total: 4.97 = .83/razor
Suave Deodorant $.97
$.75/1
Total: .22
TOTAL Shopping Trip: $12.66
Not as good, but still excited about it. :)
So, I will be getting together more coupons soon and can't wait to see what my next trip will be like! Thanks for stopping by!